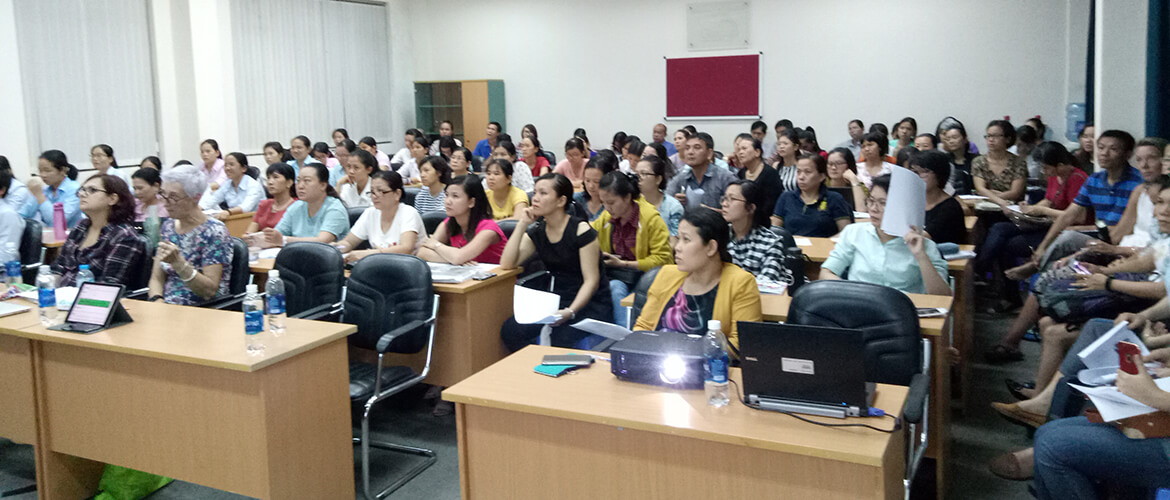 The Owl Centre is a registered charity (number 1191239), and has been providing help to those in need since 2012.
In that year, a small number of Owl Centre therapists travelled to Vietnam to partner with the Saigon Children's Charity. Their task was to train local SEN teachers who worked with children with Autism, but who lacked the knowledge and skills to help those children effectively. This training programme, which lasted for a fortnight and took place in Saigon, Ho Chi Minh City and Hanoi, was the first example of The Owl Centre exporting best UK practice to countries with a skills deficiency.
Since 2012, The Owl Centre's relationship with the Saigon Children's Charity has flourished, and our therapists have travelled there every year to carry out training programmes. Arrangements are in place for this to continue. The Owl Centre has also developed links with charities in India and Sri Lanka, and we are constantly on the lookout for other well-established charities with which we can work in order to help children in need around the world.